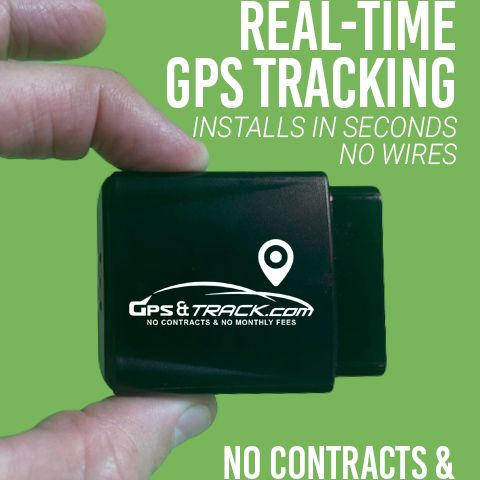 OBD GPS Tracking Device , real time vehicle tracking, includes 1 Year of Unlimited Service
Regular price $265.00 Sale
ADVANCED FLEET GPS TRACKING SOLUTIONS
REAL-TIME – $265 (INCLUDES 1 YEAR OF SERVICE)
Transform the way you manage your fleet with GPS and Track's innovative fleet tracking solutions. Our real-time GPS tracking system comes with no monthly fees, making it a cost-effective option for businesses. Boost productivity, minimize expenses, and enhance profitability through our cutting-edge fleet tracking platform, which is continuously updated with new features.
FLEET GPS TRACKER FEATURES & ADVANTAGES
No Monthly Fees – No Contracts Required
Real-Time Vehicle Tracking
Comprehensive Mileage Reports
Interstate Mileage Analysis
Fuel Consumption Reports (OBD)
Customizable Geofences for Fleet Management
Speed Monitoring Alerts
Engine Hours Tracking
Easy Plug-in or Hardwired Installation
Waterproof Options Available
$265 Price Includes 1 Year of Service
GPS and Track offers top-tier fleet tracking solutions without the burden of monthly fees or contracts. Our technology matches or surpasses competitors' platforms and mobile apps, providing you with superior service at a fraction of the cost. Avoid getting locked into long-term contracts with other providers; choose GPS and Track for hassle-free fleet management with no automatic billing.